Here are just five strategies to create safer learning environments for our youth and help you tune into their emotional health.

• Designate specific staff.
Students say they are more likely to report a threat or concern if they know which staff members to go to in case of a problem. At assembly, the principal should introduce those staff members to all students.

• Identify "at-risk" students.
We don't need to rely on risk assessments. We know which students are hurting. We know which of our students are facing changes or suddenly are "acting too different from their normal selves." Why not just discuss those students at a faculty meeting? Just a five minute once a month chat: "Have you noticed a change in….?" Doing so could be enough to save a child.

• Implement reporting strategies.
We know that shyer and students who are bullied are more hesitant to share concerns with staff. Fear of retaliation is always on their minds. So create reporting options where they can safely report concerns. One technique is providing metal or wooden boxes (Report Boxes) built like mailboxes with a secure lock on top and placed in various locations around campus. Designated staff members review postings and follow up as needed. Some high schools set up phone hotlines or websites for students reporting.

• Take any specific threat seriously.
Read this fact carefully: Two-thirds of adolescents who commit homicide, suicide or a school shooting share their intentions. Listen! Tune in! Advance confessions by a student should be taken seriously for suicide as well as homicide: report those threats to a mental health professional immediately. Dan Cullen's book, Columbine, is a must-read for administrators and mental health professionals. He states: "Most threats are idle, though; the key is specificity. Vague, implied and implausible threats are low-risk. The danger sky-rockets when threats are direct and specific, identity a motive, and indicate work performed to carry it out."

• Know teen suicide and depression warning signs.
All staff members should be in serviced in the signs of adolescent depression and suicide (those signs can overlap) by a school psychologist or counselor and know who to report to in case they are concerned about a student.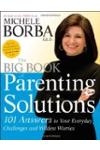 Continue Learning about Parenting