The decision of whether (and when) to have a child or children is important, yet many of us delay, deny, or avoid it altogether. Here are some common challenges and misconceptions:
Avoiding a conscious decision. Some women let nature "decide" by not using contraception. Others delay so long that the decision is made by default.
Letting your partner decide for you. He or she might be eager to have a child, or might want you to promise not to. You may go along with such a wish if you're afraid your partner will get angry or leave or if you're uncertain and just want the decision to be over and done with. When you're newly in love, you may go along with your partner's wish to have a baby together, and then regret it later. It's crucial that you have a strong voice in any decision you make.
Thinking your partner will change. In your eagerness to form a family, you may ignore warning signs that your partner isn't ready for parenthood. If he or she has a drug or alcohol problem, or is explosive and violent, it is unlikely that he or she will change when the baby arrives.
Thinking it's a decision between no children and two children. Many of us assume that we must have two children, to provide the first child with a companion and as a hedge against having a "spoiled" only child. However, only children are no more or less spoiled or lonely than children with siblings. For many people, a one-child family is just right.
Making the decision without knowing what children are really like. How do you feel when you're with babies and children? Spending time with them may be one of the best things you can do. Get to know your friends' kids, your nieces, nephews, and cousins. Take them to the park. Have a sleepover. Spend an afternoon at the playground. Do you have a good time? Do you feel drawn to them?
Worrying that you won't be a good parent. Because of your parents' mistakes, or your own behavior, you may doubt your ability to parent. Be assured that you can learn, grow, and change by talking with supportive people in your life, reading parenting books or taking parenting classes, or getting some counseling.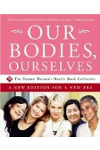 Continue Learning about Parenting