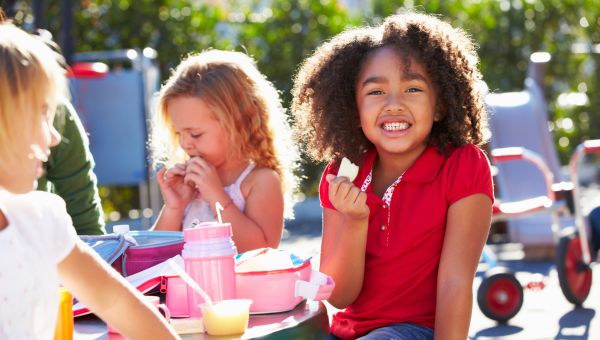 When a New York City 4 th grader Zachary Maxwell told his folks he wanted to take his lunch to school, they insisted he stick with the school's oh-so-tasty and nutritious-sounding hot lunch program. So he made Yuck -- a 20-minute documentary revealing what was really being dished up -- not the designer meals his parents saw on the menu, but a woeful combo of cheesy, fatty, mostly veggie-free meals on polystyrene "plates" (a ban on those goes into effect in NYC in 2015). Even Rachel Ray's and Ellie Krueger's super salads for the lunch program arrived on his plate missing most of their essential ingredients!
So if you think (like Zachary and now his parents) that a packed lunch from home is a better choice, make sure the lunchbox you put the food in isn't a health hazard. It should be lead-free (vinyl is often made using that toxic metal). Check for a lead-free tag or the letters EVA on the lunchbox. Also, don't let harmful bacteria thrive in the box: Wash it daily, inside and out. Pack food using frozen ice packs to keep food at a safe temperature. Wash fruit and veggies, even if they will be peeled before eating. Don't reuse food-wrapping materials from day to day. Teach your child to place food on a paper plate, napkin, or cloth -- not directly on lunchroom tables.
Now you're helping your child learn more, feel better, and stay focused all day! That's the power of the lunchbox done right!
Medically reviewed in January 2020.