Here are red flags that may signal that video games are a negative influence on a child:
Peer replacement: Uses video games as a substitute for friends or being with kids
Addiction: Replaces other entertainment forms; if restricted from playing, behavior flares up; goes through "video game withdrawals" (all your child wants to do). This is such a concern of the American Psychological Association that members are hotly debating whether video game addiction should be labeled a mental health disorder.
Aggressive: Acts out, becomes more impulsive or aggressive after playing
Less caring: Displays less concern or empathy toward others
Grades wane: Homework battles increase, grades or test scores decrease
Sleepless: Trouble falling asleep or staying asleep (Beware: quick-fire screen images and aggressive content activates the brain and can keep kids awake)
Couch potato: Too sedentary a lifestyle, limiting exercise, gaining weight
Credit card: Your credit card shows unexplained charges. Online gaming networks charge to play; video games are easily purchased online using a parent's credit card.
It may seem like Mario and his brothers are as healthy as coconut-cream smoothies, but video games aren't just good for your child's digital dexterity. For one, video games have social benefits, as long as you're making sure they're swapping their laser fire with wholesome playmates. And your child may even be developing motor skills that could come in handy when they're robotically operating on hearts in a couple of decades.

Most importantly, though, those controllers serve this valuable purpose: They're going to help keep your child thin. How? With two hands on buttons, there are no hands in the chip bags and cheese dips. Many studies show that watching TV is associated with obesity, while playing video games is not.

Just make sure that your child gets at least 30 minutes of physical activity a day, or that they play a game like Dance Dance Revolution, which has foot controls and will keep them moving. That way, they'll get the best of both worlds.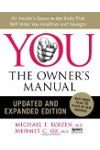 Continue Learning about Parenting