Distracted driving causes more than 3,000 fatal car accidents annually and leads to hundreds of thousands of injuries, and many of these accidents involve teenage drivers who are more prone to distractions and have fewer driving skills overall.
Parents play a big role in helping to reduce distracted driving behaviors in teens, and the first step should be leading by example with your own good driving habits. You can also promote safety on the road by offering your teen the following tips:
Encourage your teen to turn off his or her cell phone.
Limit the number of passengers allowed in your teen's vehicle.
Encourage your teen to keep the car tidy.
Here are a few essential parenting tips and solutions based on research findings that you can use to keep your teen safer when driving. I know some of these are "easier said than done," but that's where talking, talking and talking to your teen, over and over and over come in, as well as monitoring, monitoring, and more monitoring.
Do NOT let your teen drive with a teen with less than a year's driving experience. The risk is too great. I know this is going to be inconvenient.
Do NOT let your inexperienced teen drive over 40 mph. This one is tough to uphold but monitor. There are new devices that parents are installing in their cars so they can watch their teen's driving habits.
Do NOT let your child get into a car without wearing a seat belt. Make sure you mandate wearing them in your own car. And talk, talk, talk about the life-saving feature of wearing those belts.
DO NOT let your kid use that darn cell phone – or other technology when driving. Figure out a way that he doesn't have to go switching channels on his IPod when driving. Make him take a pledge.
DO teach your teen how to bulk peer pressure. A study by the Boys and Girls Clubs of America of over 46,000 teens revealed that peer pressure is one of the biggest issues they face and that "Just say no stuff" does not work. Teens want you to teach them specific things they can do and say to counter that peer pressure.
DO set up a secret code in your family. In our house if one of my sons ever called any time and said, "Mom, I think I'm getting the flu" it was my signal to drop everything and go pick up my child. It meant he was in a tough situation and needed a "rescue." Turns out he was at a party that was supposed to be supervised by parents who decided to be "cool" and supply kegs while they left the kids. I also have a pack with my girlfriend that if she's not available I will pick up her kids, and she mine. We've only had to do so once and we still are so grateful we had that pact. Also set up a secret text code such as 111 or 333–something so simple and memorable that your child could instantly text you that code and you would know to drive and pick up your teen, ASAP.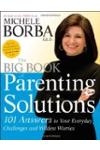 Continue Learning about Parenting Teens