The diversion of blood from the digestive system to the working muscles during acute stress may, after enough persistently stressful days at the office, activate the symptoms of peptic ulcers, colitis, irritable bowel syndrome, or other digestive system ailments.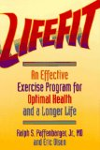 Digestion is regulated by your autonomic nervous system, the subconscious nervous system that controls
and regulates those functions in your body you don't have to think about, like your heart beating or your lungs breathing. You have some conscious control of these functions—for example, you can consciously change the depth of your breath. But if you stop thinking about it, you don't stop breathing. Digestion is the same way. You don't have to remember to break down the food once you've swallowed it—your body takes care of it.

There are two parts to your autonomic nervous system: the parasympathetic nervous system and sympathetic nervous system. The parasympathetic nervous system is your rest-and-relaxation response. The sympathetic nervous system is your fight-or-flight response, the stress response. When you're in a parasympathetic state, your body is relaxed and digestion flows smoothly. Your body can only heal when it's in the parasympathetic state. On the other hand, when your sympathetic nervous system is dominant, your body is on high alert. Energy and blood are diverted from "nonessential" functions, such as digestion and healing, to the urgent matter at hand. It's an important survival mechanism, designed to protect us when we're in danger.

What's interesting about this is how the body defines stress. As Marc David, nutritionist, psychologist, and author of The Slow Down Diet (2005), explains, stress is the body's response to any threat, whether that threat is real or perceived. I believe the important word here is "perceived." The body mounts the same physiological response whether we're annoyed sitting in traffic or running away from a woolly mammoth. It might not be quite to the same degree, but the response is the same. And this response shuts down your digestion.

This means that if you're eating while under stress, your body will have a really difficult time digesting and absorbing that food. How many of us are eating under stress? Most of us. And to make matters worse, stress causes spikes in cortisol and insulin, hormones that tell our bodies to store fat.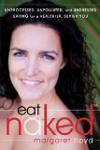 Continue Learning about Parenting Teens