How hard you should push your teen into challenging AP classes is always a tough call. However, three things help you make the right decision:

Previous history: Take into account the child's past grade in subject as well as the teacher or counselor recommendation. Do they feel your child is capable?

Kid's view: Listen to the kid's "why not" factor to help you determine if there is "just cause for not taking the class. Hear him out. There may be another reason besides "It's too hard."

Check your expectations: Ensure your expectations match your child's actual abilities. Think of a rubber band: the right expectations stretch your child's potential without snapping his spirit.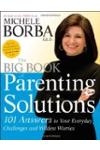 Continue Learning about Parenting Teens