Here are my seven cyberspace don'ts from my book, The Big Book of Parenting Solutions you might consider discussing with your kids to help keep them safer online.

Don't go on unapproved sites. Be clear as to which sites are "parent approved." When in doubt, your child should ask you. Keep this rule until you know your child can be trusted.
Don't download or buy. Don't buy anything online without your parents' approval, take or give anything to anyone unless your parents say it is okay, or download anything or install programs without first asking permission.

Don't keep secrets. If you ever feel uneasy or uncomfortable about an exchange you had with anybody online or if you ever feel threatened tell an adult immediately. And then ask your parent needs to get you a new account and password. Even then periodically change your password. And if you log onto an inappropriate site tell your parent. They can track the history of where sites you frequented, so admit what happened.

Don't give personal information. Never give out any personal information such as your name or your parent's name, birthday, address, phone number, password, social security number or credit card number. Don't sent a photograph over the Internet to someone you don't know personally.

Don't exchange. Don't give out your passwords to even your closest friend. Don't let someone take your place at the computer and pretend to be you.
Don't respond. If you feel uncomfortable or the message you're getting feels strange, don't respond. Ever! Hit the back key, log off right then, and tell your parents.

Don't meet. Never ever meet anyone you've met on-line without your parents present. You never meet anyone offline that you met online without your parents approval and accompaniment. Your parents may access and look at any of your files at any time.
Remember, parents will always be their kids' best filter. Make sure to use your influence!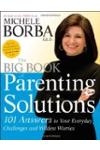 Continue Learning about Parenting Teens