How do you stop teens from smoking? Here is advice based on proven research that shows what works best at stopping kids from acquiring the deadly habit.
Don't smoke.
Research clearly shows that parental attitudes and behavior about smoking influence their teens. In fact, many teens begin smoking because they see their parents smoke. So don't light up. If you must smoke, don't do it around your kids. Keep cigarettes out of sight and out of reach. Doing so could not only save your life but also your teens.
Talk it over. Start talking to your kids about the dangers of tobacco. And start those conversations early. Let your kids know that tobacco is addictive and often deadly. Be sure to point out that it's easier to become addicted as a teen. Bottom line: Take a big stand against smoking.
Teach ways to buck peer pressure and refuse that puff. Studies show that many teens that smoke often lack the ability to buck peer pressure. When their buddies push them to light up, they often give in so they can be part of the crowd or to stop being harassed. While you should expect peer pressure, do help your teen learn lines to say to peer: "No thanks." "I get a huge headache." Or tell your kid to use you as an excuse: "My Mom can smell a cigarette a mile away and will take away my license." The key here is to brainstorm options, and then have your teen choose the one line that he feels will work best for him.
Check their friends and curb the smoking appeal. Friends are the most influential people in a teen's life so watch who your kid hangs around. It's a lot harder to say no when all your friends are puffing away. "If a teenager feels smoking is socially acceptable and widely practiced, they are much more likely not only to smoke, but also drink and possibly use marijuana," says lead author Dr. Jennifer A. Epstiein, assistant professor of public health in the Division of Health Behavior at Weill Cornell Medical College.
Don't overlook depression.
Psychologists investigated the relationship between teen smoking and depression in 1,218 adolescents. They found that heavy teen smokers were likely to have more depression symptoms than the adolescents who reported smoking less. When in doubt, check with your medical professional.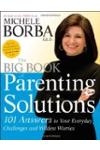 Continue Learning about Parenting Teens