After all the test taking, application filling, essay editing, campus touring, and acceptance waiting, the big event is almost here: Dropping teens off at college and saying goodbye.
Here are a few strategies to give your college- bound freshman a positive send off the right way.
Be Prepared. Letting go is going to be different than you expected and far more emotionally charged. After all, we've been so involved in our kids' lives and have been determined to give them the best. And frankly this is a huge economic investment. So recognize your feelings and sort out your emotions before the big departure. This is the time to use restraint. It's probably best not to say, "What am I going to do without you?"
Simplify the Move. Most kids are embarrassed pulling up in a big moving van. So think of boxes that are easy to pack (and throw away) or a wardrobe already on hangers that can quickly be put into the closet. Bring a few things in one box you know your kid will not have packed: a First-aid care package (plastic container with bandages, gauze, adhesive tape, antibiotic ointment, an ice pack, thermometer, medicines for upset stomach, headache, cold or flu, sore throat lozenges or spray), a just-in-case phone card, a surprise batch of homemade cookies or nibbles for the dorm.
Take Your Child's Lead. Don't come with set expectations. Your role is to support your child. You never know how he'll respond. The same kid who was so excited may be suddenly scared to death to move. If he appears overwhelmed give him one thing to do right at that moment to get him started ("Go find your dorm room; take that box and put it at the door.") Don't be shocked if he wants you to leave ASAP (why it's great you already had that talk).

Locate Essential Places. If you haven't already done so in orientation help your child find for his sanity and safety: The pharmacy for prescription refills (if your child is on medication, drop off the first prescription); the bank; the dorm RA (Resident Assistant) who is your kid's safety net. If you have any special medical concerns about your child, that's the person to privately discuss those needs; and the infirmary. Point it out and tell him to go there in case he's sick.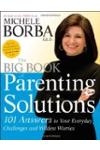 Saying goodbye needs to begin approximately 4-6 months prior to them leaving.

Be clear as to your own feelings and express them appropriately.

Carving out a regular weekly/monthly special time with your child will also give you a place to build memories (pictures and videos). Make this a time to focus on the upcoming transition and discuss tools to manage it successfully for all.
Continue Learning about Parenting Teens