Here is a behavior makeover to stop your little biter.
Infants usually bite to relieve gum soreness. Each time you see your baby about to chomp away, immediately provide a chewy toy substitute. Toddler's might think biting is a game, so don't play along! Put your hand gently on his mouth and say firmly: "No biting!" Preschoolers may bite because they don't know how to handle frustrations. Intervene and show what to do instead: "Tell your friend you want a turn."

Focus on the injured kid: "That must hurt. What can I do to help?" You'll model how to convey sympathy and your child will quickly recognize you're not giving him attention.

You can find more behavior makeover tips in the book, No More Misbehavin.' Whatever you try remember to consistently use the method until you do get the change you want.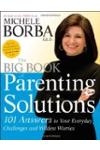 Continue Learning about Parenting a Toddler