One-on-one communication enhances the parent-child relationship, boosts communication and allows parents to model those essential interpersonal social and emotional skills our tech-dependent kids so desperately need.
To help encourage eye contact, face-to-face interaction and tuning in to one another enforce one family rule: "Always look at the color of the talker's eye."
Take time for those crucial informal chats! Discussion topics are endless if you're needing some. A big hint: use your children's world. For instance:
Clip interesting articles from the newspaper.
Discuss the new movie reviews.
Debate who is going to win that big game or the election (and who really should).
Go online and peruse your kids' school website to chat about those upcoming activities.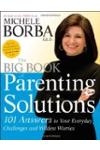 Continue Learning about Parent-Child Relationship