Generally speaking, a parasite is an organism that lives in or on another host organism and draws its sustenance from the host. Gastrointestinal parasites are, therefore, organisms that live inside the gastrointestinal tract of another organism, such as a person.
Parasites are whole animals that live in or on another organism. They can operate inside or outside the cell, depending on the parasite. The protozoan that causes malaria and is responsible for one million deaths every year worldwide lives in liver cells and red blood cells. Cells infected with this parasite cannot work well, causing the resulting illness. On the other hand, the parasitic worm common to tropical areas, Ascaris lumbricoides, operates outside of cells.
Parasites are organisms that need another organism to live off of, sort of like a bad inlaw. They require something from you to survive and to replicate. They're most commonly transmitted by unsanitary food and poor water supplies and are responsible for 4 billion cases of diarrhea around the world every year-bad news for everyone (except maybe Charmin).

Tapeworm is a classic parasite. It lives in your intestine and can grow up to 22 feet long (about the height of a two-story building).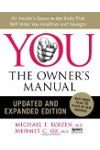 Parasites are organisms that feed on other organisms. If you contract them, they feed not only on what you eat, but also on your body. They feed on your cells, your blood, the food you eat, the supplements you take, and your energy. There are many types of parasites. The microscopic single cell protozoa cause diseases such as malaria, dysentery, and giardiasis. Another type of parasitic infestation are worms that come in many shapes and sizes, from hookworms measuring only a few millimeters to tapeworms that can grow to lengths of 37 feet. No matter the size of the parasite, they cause problems that can be overlooked by your physician.
Continue Learning about Parasitic Infections