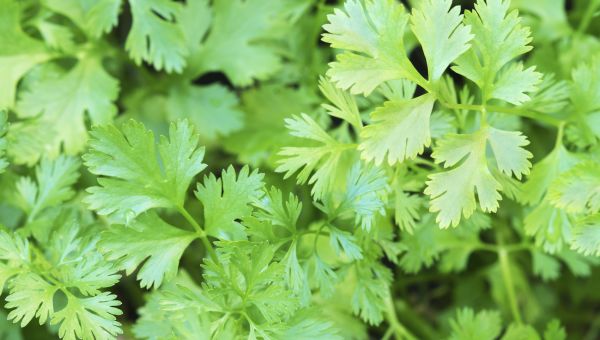 Tainted Cilantro Sickens Hundreds
Some people avoid cilantro because it tastes like soap to them (genes may be to blame). But here's a reason we should all be wary of it these days: Hundreds of people have gotten sick from Mexican cilantro contaminated by human waste.
Tainted cilantro from Puebla, Mexico, is the likely source of an outbreak of cyclosporiasis, which causes diarrhea and has sickened about 380 people in 26 states as of August 2015, according to the Food and Drug Administration (FDA). Cyclosporiasis joins
listeria
, E. coli and salmonella on 2015's list of foodborne illness outbreaks.
"Now that foods are imported from all over the world, they can include their infections along with them," says Sharecare's chief medical officer
Keith Roach, MD
.
Cyclosporiasis is spread by a parasite found in human feces. "It's spread orally," says Dr. Roach, meaning that you'll have to ingest something contaminated in order to get it. Symptoms include diarrhea, gas and bloating, and occasionally vomiting or a low-grade fever.
"Most of the time people aren't treated," says Roach. "I end up not treating most people because the symptoms are pretty mild." When cyclosporiasis is treated, doctors usually use the antibiotic Bactrim.
FDA officials believe the cyclosporiasis is coming from traces of human feces in growing fields and packing facilities. The agency has traced prior cyclosporiasis outbreaks to Pueblo cilantro in 2013 and 2014, and the Mexican state is implicated in a 2012 outbreak as well.
Cyclosporiasis is not limited to cilantro. Roach points to raspberries as the source of a 1996 outbreak. But he also notes that you won't necessarily get cyclosporiasis from tainted food. "Some people are not going to get it, and some people will get such a mild case that they might not notice it," Roach says.
He adds that if you thoroughly wash your cilantro, "that can prevent you from getting the illness in the first place."

Parasitic infections begin when a person comes into contact with a disease-causing parasite like tapeworms, roundworms. You can contract these types of infections through contact with contaminated food, soil or water, often in tro...
pical regions. Symptoms of parasitic infections can include digestive problems, irritability, chronic fatigue, acne, rashes, sleep problems, anemia, muscle cramps, allergies and headaches. While there is no vaccine, treatment for parasites can include medications or topical applications.
More