Transcutaneous Electrical Nerve Stimulation (TENS) is a pain treatment that uses small amounts of electrical stimulation to help block the nerve signals that carry pain messages to the spinal cord and brain. Electrode pads are placed in proper areas, depending on your pain location, with a small battery pack that is often worn on the belt like a pager or cell phone. The amount of electrical stimulation can be adjusted. TENS does not work for every patient but many people find that it brings some relief. You will not know if it can work for you until you try it.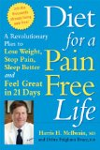 With transcutaneous electrical nerve stimulation (TENS), electrical impulses sent to certain nerves that block the messages of pain being sent by other nerves from the painful area. These impulses might also cause the body to release endorphins, which are natural pain relievers produced by the body. With TENS, you wear a stimulator and battery, usually on a belt. Electrical wires from the stimulator attach to electrodes held by adhesive, usually a patch, on the skin. The electrodes are placed in the area of pain but may need to be tried at different locations to get the best relief. The TENS unit can be used throughout most of the day (e.g. one hour on; one hour off) or only as needed for the pain. Usually there will be a trial of about one month to see the effect on pain.
Transcutaneous electrical nerve stimulation (TENS) is a frequently used treatment for pain relief. Electrodes are placed on the skin and electric current is applied at different frequencies and intensities. The electrodes should not be placed in an area of sensory impairment due to the possibility of burns. In those patients with an intrathecal pump, a TENS unit should be used with caution. TENS may work by blocking pain in the spinal cord. Another theory is that stimulation with TENS causes natural pain relieving substances, like endorphins, to be released.

Many clinical reports exist concerning the use of TENS for low back pain, myofascial and arthritic pain, bladder incontinence, neurogenic pain, visceral pain, and post-surgical pain. TENS is often used in combination with other treatments prescribed by your doctor, and may help reduce the need for pain medication.
Transcutaneous electrical nerve stimulation (TENS) is the most common form of electrical stimulation used in pain management. It is not painful and does not require needles or medicine. TENS consists of a small, battery-operated device that can diminish pain by stimulating nerve fibers through the skin. Patients can also benefit from electrical spinal stimulation.
Continue Learning about Pain Treatment