Initially medications are aimed at treating inflammation, providing analgesia and muscle relaxation. NSAIDs or non-steroidal anti-inflammatories provide relief through reducing inflammation while providing analgesia or pain relief. Overuse can lead to stomach upset and prolonged high dosages can result in kidney impairment. In severe cases, oral steroids can also be used where inflamed nerve roots or spinal cord are suspected. These medications can cause elevation of blood sugar and weight gain. Epidural steroid injections can provide a more direct delivery at the site of inflammation while using a lower overall dosage.
Tylenol or acetaminophen has no anti-inflammatory effect but can be helpful in relieving pain fairly quickly. Higher doses can result in liver damage. Opioids can be used in cases where these over the counter measures fail to relieve the pain. Opioids or narcotics should be used for short periods until other modalities such as physical therapy or injections can be effective.
Finally muscle relaxants can be added to relieve the spasm brought on by inflammation and injury. These medications can be used together or separately.
Medication is usually the first treatment people seek for neck and back pain, and in many cases, it can be effective in relieving symptoms until healing occurs. The three basic types of medication are analgesics, or pain medications; nonsteroidal anti-inflammatory drugs (NSAIDs); and muscle relaxers. Analgesic and anti-inflammatory medicines are readily available in nonprescription, over-the-counter strengths. Acetaminophen, the active ingredient in Tylenol, is the most common analgesic, but it has no anti-inflammatory properties. The reasoning behind the use of acetaminophen is simple: it helps relieve pain. NSAIDs such as aspirin and ibuprofen have both analgesic and anti-inflammatory properties and are therefore usually preferred over analgesics alone. The theory behind the use of NSAIDs is to decrease any swelling or inflammation that may be contributing to the pain. Both types of medication have their side effects and disadvantages. Though it's rare, high doses of acetaminophen can cause liver damage, extensive ibuprofen use is associated with kidney damage, and NSAIDs in general are a common cause of stomach upset.

In cases of extreme muscle tightness, muscle relaxants can be prescribed to reduce the most severe spasms. For mild to moderate spasms, muscle relaxers have not been shown to be any more effective than NSAIDs. Because muscle relaxers have a higher rate of unwanted side effects -- including sleepiness, dizziness, and lethargy -- their use is usually reserved for the most severe cases of spasm, and they are available by prescription only.

When you are taking any medications, it is important to read the label and heed the recommended doses. Also, you should consult with your doctor if you are taking any other medications, if you have any unwanted side effects, or if the condition is not improving within two days.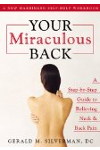 Continue Learning about Pain Treatment