The disadvantages of physical therapy, rehabilitation, and sports medicine are that these approaches have never been shown to affect the outcome of back and neck pain, multiple weekly appointments must be kept, the treatment sessions are long, the cost of treatment is high, and patients can develop an unintended reliance on treatment. When treatment guidelines are being assessed, these therapies often receive high appropriateness ratings, but one study did find that receiving physical therapy was associated with longer periods of pain.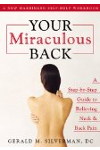 The disadvantages of physical therapy for back and neck pain are similar to many approaches--your practitioner is usually biased to a certain belief in how they treat the body. The problem with these biases is that, if you present with a situation that is outside their skill set, you won't achieve the results you desire. Unfortunately this is the case in health care because the human body is a vast and complex collection of tissues and functions. The good news is that you should begin to see positive results from your treatment after just a couple of visits. So you will quickly know whether that practitioner has the skills to help you.
There are no disadvantages! If you attend even one session with licensed physical therapist, the benefits are endless. It starts with addressing posture, working /sleeping habits and ends with teaching you how to avoid, manage your condition. I urge everyone to take their health into their own hands by get educated by expert and get their own personalized answers!
Continue Learning about Pain Treatment