There are a few important points to consider if you decide to try topical pain relievers.
Discuss this option with your doctor before using any analgesic; the fact that they are available without a prescription does not mean they are harmless.
Purchase products that do not have an offensive odor and are not too messy. If it is unpleasant to use, chances are that you won't use it.
Never place any topical medication over an open wound or sore.
Buy products from reputable companies. Some over-the-counter topical analgesics have been found to have inert or even harmful substances.
Wash your hands after using the topical agent to prevent accidental spreading to your mucous membranes, such as your eyes, nose, or mouth.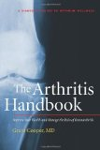 Continue Learning about Pain Treatment