Here are the major choices in painkilling drugs:
Nonsteroidal anti-inflammatory drugs (called NSAIDs). NSAIDs, such as ibuprofen and aspirin, are used for mild to moderate pain. They also reduce swelling and soreness, but they can slow blood clotting and cause nausea, stomach bleeding, or kidney problems.
Opioids. If you have severe pain after surgery, your doctor may prescribe an opioid such as oxycodone. These are strong drugs and can cause drowsiness, nausea, constipation, and problems with breathing or urinating (codeine and morphine are two older drug in this class that cause many side effects). Some people are afraid of becoming addicted to these drugs, but that risk is small.
Alpha-2 agonists. These drugs change your pain threshold. They're usually only given in intensive care units by IV, but newer versions are available by pill now, too.
NMDA antagonists or modifiers. These work by the same mechanism as narcotics but are not addictive (though they are expensive and sometimes mood altering; LSD and Dilaudid are two drugs in this class). They're commonly used in the recovery room and combined with a sedative, but they're also available in pills or liquids.
Local anesthetics. Local anesthetics are usually injected near your surgical incision to block the pain signals coming from that part of your body. They may also be given through an epidural, a small tube inserted in your back by an anesthesiologist. They can make you feel dizzy or weak but rarely cause other side effects.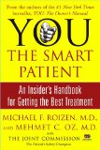 Continue Learning about Pain Treatment