Reasonable treatment recommendations begin with an initial trial course of therapy for one to two weeks for neck or back pain. At that time your response should be assessed, and if necessary, appropriate modifications can be made. Patients aren't all the same, and they all don't need treatment three times weekly for six to eight weeks. It is important to choose someone who will not only provide quality treatment but also take on the role of educator, coach, and provider of reassurance. If you are being advised that more and more treatment is the only way out of your situation, head straight for the door and don't look back. True professionals should be looking out for your best interest before their own. A connected and concerned attitude of commitment should come across loud and clear in everything they say or do.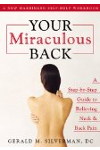 There are a wide variety of disciplines and skill sets in Physical Therapy, especially in spine care. You will need to find a Physical Therapist that will devote time to comprehenisvely assess your pain as there are a multitude of factors that can cause your back and neck pain. Ideally, a good Physical Therapist will be able to combine high-level manual therapy techniques to improve soft-tissue or joint restrictions and pain, and integrate proper exercise and movement pattern training to re-educate the patient to return back to their functional / recreational goals.
One good website to find a qualified Physical Therapist is www.aaompt.org. Look under "Find-a-Fellow". AAOMPT is the American Academy of Orthopaedic Manual Physical Therapists. Fellows of this Academy are typically considered higher level trained therapists, that on the most part should be able to properly treat your dysfunction.
Look at the website and "Find-a-Fellow" that is close to you georgraphic location.
Good question! Back and neck pain are typically difficult to treat for most practitioners. There are many approaches practitioners use to attempt to fix back and neck pain. I think the inherent problem here is that, as a layperson, you will not understand the language or concepts therapists use when teaching you about their approach. So, everyone will sound like they have the right answer. And everyone does have the right answer--if your particular root problems match that practitioner's skill set.
Each practitioner will have an approach that seems to work for their set of patients. Some will believe manual therapy, where your joints may be adjusted, is the answer. While others fix their patients through specific exercises such as Somatics, Pilates, or Feldenkrais. Still others may use acupuncture.
Given this scenario, I think the best way to approach your pain is to ask your friends or colleagues who they've used to help their pain. After all, chances are you know several people who have or had pain. You can weed out people who need to return again and again to their practitioner as this usually means their symptoms are being treated rather than the root cause.
Once you have a list of a few people, schedule a phone interview and ask them questions about how they plan to work with you. Will you see them only? How many sessions do they anticipate? What kind of modalities will they be using if any? Will you be able to do the things you love to do? How do they plan to help you become independent and pain free as soon as possible? You will get a feel for the person you'd most like to work with. Then begin. If you don't see results after a couple sessions, be sure to communicate this with your therapist. Give them a chance to adjust your treatment. If your pain still isn't improving after 4 or 5 sessions then it may be time to move on to another practitioner.
To find a good therapist, you can ask your doctor, friends or even go online. One that specializes in orthopedic and spinal conditions is important. You will want to ask if they do manual therapies, like joint mobilizations, different types of soft tissue mobilization, traction and stabilization training. The spine is best treated with hands-on application of the appropriate joint mobilizations to reduce pain, increase spinal alignment and restore function. When you ask medical professionals for a referral, make sure you ask if they would go if they themselves were the patient!
Continue Learning about Pain Treatment