Third-degree pain comes on in the middle of activity, say two miles into a brisk three-mile walk. At this stage, pain may interfere with activity. There's more "point tenderness" than with first- or second-degree pain, and after a workout, you may see some swelling at the site; this is a sign that some tissue -- muscle, tendon, or bone -- is not coping well with the load you've put on it.
Action: Third-degree pain is clearly an indication that it's time to cut back, take some time off, or find an alternative activity; rest and recovery are very important at this point.
Apply ice to the point of tenderness to reduce swelling that may increase the discomfort. Elevation and compression also help reduce swelling and stiffness. Think of the mnemonic RICE -- rest, ice, compression, elevation. Once the initial swelling and tenderness have eased, apply heat or gentle massage to speed healing.
Stubborn third-degree pain may point to a biomechanical or equipment problem that needs to be corrected before you go further. If you repeatedly feel third-degree pain in your knees during or after walking, for example, it may be time to consult a sports medicine specialist, physical therapist, or other movement specialist who can analyze your gait, shoes, and other factors.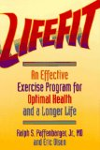 Continue Learning about Pain