Here is some information that a doctor or nurse might need to accurately evaluate your pain.
Because it is difficult to concentrate or remember details when you are having pain, it might be important to jot down some notes about your experience before visiting your doctor.
Where is the pain?
Did the pain start in that location?
Is it always there?
Does it spread to other places in the body?
Do you feel like every part of your body is uncomfortable, aching or painful?
Is the pain present in several areas of the body at the same
time?
When did the pain start?
How long have you had the pain?
Does the pain come and go, or is it always there?
Is it constant pain with episodes of more severity?
Since the pain started, have you ever been pain-free? What
have you tried -- medication, treatments, exercise -- to control the pain? Did anything work? How was the pain best controlled? While the pain was controlled, did you ever have pain for brief periods?
What is the nature of the pain?
What makes the pain worse?
What makes the pain better?
Has it changed? If so, how?
Does it change with activity?
Does it waken you from your sleep?
Does it interfere with your work, daily activities or relationships with friends and family?
How severe is the pain?
Looking at a scale of 0-10, 0 being no pain and 10 being the worst pain you have ever had, how would you score the pain you have at present? Other scales might include descriptions like no pain, mild, moderate, severe, very severe or worst possible pain; or perhaps none, annoying, uncomfortable, dreadful, horrible or agonizing.
Some professionals will ask whether the pain is aching, nagging, gnawing, sharp like a knife, burning, tingling, uncomfortable, steady, severe, stabbing, shooting, worst pain ever, like a toothache, like a headache, excruciating.
Have you ever had pain like this before? What was the cause of the pain at that time? How was it controlled?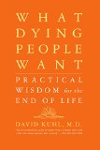 Continue Learning about Pain