Even when pain is controlled, people can experience episodes of pain -- breakthrough pain, also known as "incident pain" occurs due to physical activity; sometimes it is unpredictable; and sometimes it occurs just prior to the next regular dose of analgesic. Breakthrough pain requires a breakthrough dose of medication. Apart from the regular dose, then, it is important that your doctor also prescribe an as-needed dose to eliminate breakthrough pain. When someone is on
regular medication, the breakthrough dose is usually taken an hour or two after the regular dose if the person experiences pain at that time.
A breakthrough dose may be necessary for anyone taking regular pain medication regardless of whether you are on immediate-release or sustained-release analgesics. Keep a record of the number of breakthrough doses that you take; mark a calendar or appointment book; record the effects. And remember that some pain might not be related to the disease process. Maybe you had headaches before the disease, just as you might after the diagnosis. And though it's probably okay to take standard headache medication as you did before, be sure to check with your doctor.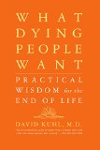 Continue Learning about Pain