Scientists have been studying the effects of knowing when something bad will occur -- or not -- by studying the effects of predictable versus unpredictable events. In a study published in the journal Neuroimage in 2011, researchers from the Laureate Institute for Brain Research in Tulsa, Oklahoma, tested the responses people had when facing predictable or unpredictable threats.

In their experiment, healthy adults were immersed in virtual reality environments. While investigating each environment, they might receive electric shocks. In one environment, they never got shocked. In another, they only got shocked after they heard a warning tone. In the third, they could be shocked at any time without warning -- and yes, people did actually sign up for this experiment! As expected, anxiety levels were significantly higher when people knew they were at risk for unpredictable shocks.

The results of brain scans conducted during the tests were even more interesting. Although the shocks were the same, brain response differed when the shocks occurred predictably or unpredictably. In particular, the area of the brain that deals with sustained fear responses (the bed nucleus of the stria terminalis) was only activated during unpredictable threats. The researchers concluded that anticipating unpredictable threats often leads to an increase in sustained anxiety and fear because of activation of these specific regions in the brain.

In another experiment, published in the journal Pain, perceived pain intensity also increased with unpredictability. Poor predictability of when a shock might be received increased arousal of the nervous system, fear, and perceived pain severity. Receiving shocks in an unpredictable pattern resulted in people rating their pain approximately one point higher on a 1-10 pain scale, where 0 equals no pain and 10 equals severe pain.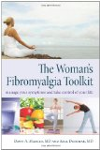 Continue Learning about Pain