Stress is a response of the body to any demand. It is a biological phenomenon that affects the central and autonomic nervous systems, as well as the endocrine and immune systems. The body's major stress hormones trigger the production of pro-inflammatory cytokines, influencing an increased pain response.
Stress is linked with changes in our body at a cellular level; changes we don't even feel or see occurring daily until we suddenly experience pain or illness.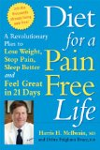 Stress worsens pain by affecting mood, sleep and pain threshold. The more stress you experience, the more likely you are to experience chronic pain, says Devi Nampiaparampil, MD, chief of pain management at U.S. Department of Veterans Affairs.
Continue Learning about Pain