Men and women feel pain differently. Research studies consistently show that women are more sensitive to pain than men. They show that women feel pain at a lower stimulus than men, and pain becomes intolerable to women sooner than men.
Women can first detect pain with a stimulus that's nearly 20 percent less than the stimulus needed for men to feel pain.
Pain becomes intolerable with a stimulus that's 15 percent lower in women than men.
Similarly, studies also show that women find needle sticks and intravenous catheter placement to be more painful than men do.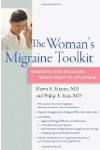 Continue Learning about Pain