If you have peripheral neuropathy and loss of sensation in your feet, you can injure your feet and not be aware of it. Be certain that you are wearing the proper kind of shoes for the exercise you're doing and that the shoes fit well. If the shoes are new, break them in gradually. Keep your toenails properly trimmed. Examine your feet after you exercise to make sure there are no areas of redness, swelling, or ulceration. If there are, stop exercising until you can discuss with your doctor or podiatrist what the cause may be and how to correct it. Again, brisk walking may be safer than running or jogging. Swimming or water aerobics may be good choices for someone who has severe peripheral neuropathy.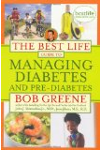 Peripheral neuropathy will decrease your body's ability to sense pain or discomfort from a relatively strenuous workout. Therefore you will need to monitor the intensity of your exercise with an external measurement. An example would be a heart rate monitor. A heart rate monitor will tell you what intensity you are exercising at. You should be at a heart rate reserve of approximately 50-70% for optimal performance and to be safe. Do not try to exceed 75%HRR in one session. Another more simple measure is known as the talk test. If you are working out with a partner, you should be able to carry on a conversation without feeling winded or out of breathe. Try doing exercises that are multi-jointed such as walking, jogging, bicycling, body weight squats, wall push-ups and planks. This will reassure that you are not relying on a specific region of your body and you will get a complete overall work out. If you choose to run out side, inspect the bottom of your sneakers for any holes or wearing down of the shoe that you may not be able to feel. If the soles of the shoes are worn, replace them with a new pair and use clean socks.
If you have peripheral neuropathy then you will not be able to feel the intensity of exercise. With this result you will need to figure out other ways to acknowledge the intensity to keep you safe. A great way to complete this would be to complete the talk test. When exercising, you should be able to complete full sentences. If you are able to do this then you are staying within a range that should not put you at risk of injury. Another example includes a heart rate monitor. Having a monitor will allow you to gage your heart rate and help you keep it below 70% of your heart rate reserve; this would be the best level to avoid injury.
Continue Learning about Pain Conditions