In the United States about 10 million people have osteoporosis of those four-fifths are women. More than 95 percent of the women and around 80 percent of the men have primary osteoporosis. Most cases of osteoporosis are found in postmenopausal women and older men.
Osteoporosis occurs in both men and women, but women lose bone density and suffer fractures associated with osteoporosis at about twice the rate of men. By about the age of 80, one-sixth of men will have had a hip fracture, compared with one-third of women.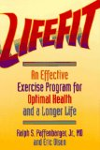 Ten million Americans currently live with osteoporosis, and another 34 million show early signs of bone loss. Even more sobering, these numbers are expected to mushroom as Baby Boomers advance from middle to old age.

For the individual, the consequences of an osteoporosis-related fracture can be devastating. Many older adults never regain the good health and quality of life they enjoyed before suffering a broken bone. Physical complications ranging from ongoing pain and stooped posture to breathing and digestive problems are common. Hip fractures can significantly impair a person's mobility, making it impossible to drive, cook, or even walk across a room without assistance.
Osteoporosis is a very common condition, especially in older women. According to the National Osteoporosis Foundation, more than 9 million Americans have osteoporosis, and 48 million have low bone density, putting them at risk for osteoporosis. It's estimated that half of all women and a quarter of all men over age 50 with osteoporosis will break a bone due to this condition.
Continue Learning about Osteoporosis