There are several different groups of medications that reverse osteoporosis. The first choice is a group called bisphosphinates. These include alendronate (Fossamax) and ibandronate (Boniva) among several others. There are special instructions on how to take these medications that are very important to follow in order to get the best outcome and prevent gastrointestinal side effects. They are given as pills on a daily, weekly or monthly schedule. One bisphosphinate, Reclast, is given as an IV once every year.
Denosumab (Prolia) is an injection that is given every 6 months. It works in a slightly different way than the bisphosphinates. It is new and so far it seems to have fewer gastrointestinal side effects than bisphosphonates. Individuals using this medication must also take calcium and Vitamin D supplements.
Another type of medication that reverses osteoporosis, usually for people who can't tolerate side effects from the bisphosphinates, or people whose bones don't improve with the bisphosphinates is teriparatide (Forteo). This is given as a daily injection.
Calcitonin reverses osteoporosis, but is less effective than previous treatments. It is used for individuals who can't tolerate any of the previous medications.
The best treatment is actually prevention. Adequate calcium, a major component of bones, and vitamin D, which helps transport calcium into the bones, are important. Weight bearing exercise strengthens both bones and muscles to prevent falls. Estrogen maintains bone strength and can be used in some women to prevent osteoporosis. A final group of medications, estrogen receptor modulators, such as raloxifene (Evista) also preserve bone strength.
The best treatment for osteoporosis is to build peak bone mass (your bone bank) in your 20s and do weight training, but also to prevent bone loss in the first place. If you are prone to osteoporosis, there are medications available that can help control and slow bone loss, as well as aid in the treatment of symptoms associated with it.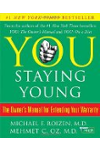 Osteoporosis is treated with a combination of medications and lifestyle changes that are meant to strengthen bones and decrease bone loss. Most people diagnosed with osteoporosis will be put on prescription medications to build up bones. Many of these medications mimic various hormones in the body and include bisphosphonates, raloxifene, calcitonin and teriparatide.
Physical therapy and exercise are usually recommended to strengthen bones and improve balance. Diet may be addressed and should include calcium and vitamin D supplements. Smoking should be stopped and alcohol should be limited. Bone density scans are often taken every year or two to determine how your bones are responding to your treatments. Bone fractures can be treated with casts and sometimes surgery.
There are many drugs treatments for osteoporosis. These include bisphosphonate drugs such as Fosamax, Actonel and the monthly drug Boniva. These drugs help slow down or stop bone loss. Another treatment option is Forteo (teriparatide), an injectable synthetic version of parathyroid hormone, a naturally occurring hormone that helps regulate calcium. This treatment helps build new bone.
Alone, calcium itself does not actually prevent or treat osteoporosis. To accomplish this, it is important to use a naturopathic approach that includes changing the diet, strengthening digestion to absorption nutrition, increasing resistance exercise like gardening and weights work and using a synergy of minerals like magnesium with some calcium (in a high quality form like citrate or malate) and boron, silica and horsetail and of course checking vitamin D levels. There is also a genetic test that helps to see if a patient has a genetic predisposition to vitamin D imbalance and osteoporosis, and there are urine tests that help decide how much calcium a person is losing from the bone.
Exercise, vitamin D and calcium supplementation are part of the treatment for osteoporosis. Sometimes a medication is prescribed that is taken by mouth or by injection to help stimulate bone growth. A healthcare provider will make the decision regarding which type of medication is needed based on a patient's health history and risk factors.
Continue Learning about Osteoporosis Treatment