As your bones first become weaker, you will probably not have any symptoms. Once your bones are weakened, symptoms can vary. A bent posture or loss of height can indicate a loss of bone mass. A severe pain in the back, hip, wrist, or any other bone may indicate a fracture or break in the bone. This pain may only last a few weeks or months. It is important to discuss your symptoms with your doctor.
Bone loss related to osteoporosis happens slowly over time. An individual can have osteoporosis and not experience any symptoms. Talk with your doctor if you think you are at risk for osteoporosis, even if there are no symptoms. Ask about the screening tests that can be used to determine if osteoporosis is affecting you.
Symptoms of osteoporosis may include:
Weight loss
Stooped posture
Curving of the upper back (Dowager's hump)
Bone tenderness
Loss of one or two inches in height
If you experience any of these symptoms, it does not always mean that you have osteoporosis. Be certain to discuss your concerns with your health care team to get help determining why this is happening.
Talk with your healthcare team about your risk for developing osteoporosis. It usually happens after age 65. However, it may happen sooner if you received cancer treatment that puts you at high risk for bone loss. The more risk factors you have, the higher your chances of developing osteoporosis at some point during your life. Because the condition can develop slowly, it may be difficult to determine exactly when it might affect you or when you might notice symptoms.
Osteoporosis is usually without symptoms until severe backache due to compression of the vertebrae or fracture occurs. It may also result in considerable loss of height. Osteoporosis is best diagnosed by dual-energy X-ray absorptiometry (DEXA), a technique that measures bone density.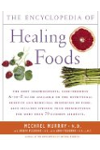 More About this Book
Encyclopedia of Healing Foods
From the bestselling authors of The Encyclopedia of Natural Medicine, the most comprehensive and practical guide available to the nutritional benefits and medicinal properties of virtually everything...
Initial symptoms of osteoporosis include:
height loss;
kyphosis;
fracture;
symptomatic back pain;
low weight;
frailty;
fractures;
poor sense of balance;
reduced grip strength.
Osteoporosis happens slowly over time. At first, you might not have any signs. Later on, you might have these:
Back or neck pain
Loss of height (happens as your back slowly becomes curved and you begin to stoop)
Broken bones
There are no symptoms! That's what is so scary about osteoporosis. Osteoporosis is thinning of the bones, and that is something that you just don't feel. A lot of people find out they have osteoporosis after they break a bone, and that's what we as primary care providers are trying to prevent. Because this is a "silent disease," our goal is to screen patients who are at risk for osteoporosis with bone scans, and treat them to help their bones get stronger so we can prevent a break in the future.
Continue Learning about Osteoporosis Symptoms