Vitamin C has been proven to be a powerful antioxidant and a nutrient that can boost immunity, among other benefits. But more research is showing that C can help prevent bone loss associated with osteoporosis, and it's necessary for cartilage repair.

You should shoot for 1,200 milligrams of vitamin C daily-spread throughout your diet and supplements throughout the day.

And while I mean no offense to the late, great Dr. Linus Pauling, I'd avoid taking high doses of vitamin C. Some data show that consuming too much-over 2,500 milligrams a day-can increase osteoarthritis and DNA abnormalities.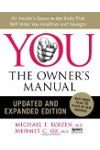 Continue Learning about Osteoporosis Prevention