Canola oil can help prevent you from getting hump in you back as you age. Learn more in this video with Dr. Oz.



Continue Learning about Osteoporosis Prevention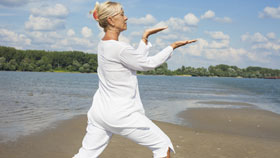 The best prevention for osteoporosis begins early -- during the first two decades of life, when you can most influence your peak bone mass by getting enough calcium and vitamin D and doing bone-strengthening exercise. If you've mi...
ssed that window, you can help prevent osteoporosis by avoiding things that contribute to bone loss: smoking cigarettes and excess amounts of alcohol, caffeine, animal protein and vitamin A. Your doctor can also discuss medications or supplements (calcium and vitamin D) that can help prevent osteoporosis with you.
More