More than 28 million Americans either have osteoporosis or are at risk of it, but the disease primarily hits people over the age of 65. It's often considered a women's disease because of the current statistics: 25 percent of women over 65 have the disease compared to 15 percent of men, and one-third of women will suffer a broken bone due to osteoporosis compared to one-sixth of men.
Osteoporosis isn't gender-specific. As men's average life spans keep increasing, we're seeing the osteoporosis rates of men increase as well. When men get to the age of 75, their rate of having the disease increases to 25 percent, too. Women just tend to get osteoporosis earlier because men's bone density and bone mass are naturally thicker.
Women also lose density after menopause, since they lose some estrogen, which is paramount in helping deposit calcium. But men catch up later because as they reach 75, they lack both the mass and sufficient estrogen and testosterone to help build bone.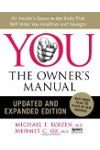 Osteoporosis causes more than 8.9 million broken bones (or fractures) every year. About 75 million people in the United States, Europe, and Japan are living with it. Osteoporosis is a progressive bone disease, which means it slowly gets worse over time. It causes the bones to become weak and brittle. Your bones break more easily if you fall or do simple everyday movements, such as bending or coughing. Both men and women can get osteoporosis. However, white and Asian women are more likely to develop it, especially after their periods have ended (menopause). You have a greater risk of getting osteoporosis if someone else in your family has or had it. Having a small body frame with low bone mass raises your risk, too.
Continue Learning about Osteoporosis Causes & Risks