As with women, heredity plays a role in the susceptibility of men to osteoporosis. Men with blood relatives who have developed osteoporosis and had osteoporotic fractures are at greater risk than those with relatives who aged without significant signs of bone loss. While there is nothing a man can do about three common risk factors for osteoporosis--age, heredity and being Caucasian--habits that promote bone loss can certainly be modified. That means quitting smoking and limiting alcohol intake to one or two drinks a day, the amount believed to protect the heart.
In fact, in a 16 year study of osteoporosis in men, researchers at the Indiana University School of Medicine in Indianapolis found that smoking and drinking outweighed heredity as risk factors for osteoporosis. Their study of 111 men, including 48 pairs of twins, found that the more the men smoked, and the more alcohol they consumed, the greater their rate of bone loss was as they got older.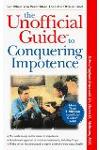 More About this Book
Unofficial Guide to Impotence
The Unofficial Guide to Conquering Impotence delivers the inside scoop on impotence: the truth about Viagra, what treatments really work, and how lifestyle changes can aid in conquering...
Continue Learning about Osteoporosis Causes & Risks