Several medical problems increase the chance of osteoporosis, largely because the medications used to treat these conditions affect bone loss. They are as follows:
Rheumatoid arthritis
Chronic lung disease, such as chronic bronchitis and emphysema
Diabetes mellitus
Hyperthyroidism (overactive thyroid)
Some intestinal problems, such as those that require surgery to remove part of the stomach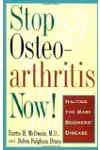 Congenital disorders that affect bone mass over a lifetime, such as Marfan's syndrome, Ehlers-Danlos syndrome, or osteogenesis imperfecta, increase the risk for osteoporosis. Some chronic conditions, including anorexia, certain cancers, liver disease, and disorders that affect absorption of minerals, may also have an impact.

One disorder that increases the risk for osteoporosis is primary hyperparathyroidism. People with this disorder have abnormally high levels of parathyroid hormone (PTH), which helps regulate the amount of calcium in the blood. The excessive levels of PTH spur the removal of calcium from bones and increase the amount of calcium in the blood. In turn, the kidneys often try to compensate. Often, this condition has no symptoms and is found only when a routine blood test shows high calcium levels. However, as it advances, it can cause kidney stones, muscle weakness, fatigue, and eventually osteoporosis.
Continue Learning about Osteoporosis Causes & Risks