Osteoporosis (bone loss) is a common cause of back pain with painful fractures of the vertebrae (and other bones). Most men and women aren't even aware that they have osteoporosis until they break a bone and live with the excruciating pain. Calcium, the most abundant mineral in the body, plays a vital role in preventing osteoporosis as it helps to keep bones and teeth strong. But calcium must be replenished daily through dietary measures or supplementation or your body will be deficient.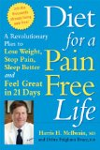 If you give your body less calcium than it needs, it will build less bone. Sufficient calcium intake is important for all ages, but it is especially important for adolescents, since this is the life stage to build bones. Teenagers need 1,500 mg of calcium each day. Young adults should aim for 1,200 each day between their diet and supplements; after menopause, women should increase their calcium intake to 1,500 mg each day between diet and supplements.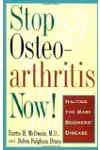 You need calcium to build strong bones, and vitamin D is necessary to absorb calcium. Getting enough vitamin D and calcium becomes more of an issue in your later years because the body is less able to absorb calcium and manufacture the necessary vitamin D. Those who are at the highest risk for osteoporosis are thin, elderly Caucasian and Asian women who have a family history of osteoporosis. Various medical conditions or chronic use of certain medications can also increase the risk, as can smoking, alcohol, and inactivity.
Continue Learning about Osteoporosis Causes & Risks