Yes. In the U.S., over two million men have osteoporosis. Men over age 50 are at greater risk. So, keep an eye on the men in your life, especially if they are over 70 or have broken any bones.
This answer is based on source information from the National Women's Health Information Center.
With men, bone loss can happen, too. In fact, about 30 percent of men get osteoporosis. While this disabling problem may start 10 or more years later than with women, osteoporosis can be just as disabling and painful.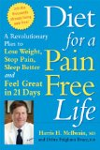 Although not as commonly as in women, men can get osteoporosis. Men over 60 have a 25% risk of getting osteoporosis. The same disorders that cause osteoporosis in women cause it in men.
Continue Learning about Osteoporosis Causes & Risks