Swimming is a good exercise for preventing arthritis, and for reducing pain and stiffness if you have arthritis. Exercising in water is less stressful to your joints because the water's buoyancy supports the body's weight, which reduces stress on the joints and minimizes pain.
Swimming is also a good cardiovascular workout and will help you lose or keep off excess body weight that could add pressure on your knee and hip joints. It also strengthens the muscles around your joints to increase flexibility and slow the progression of arthritis.
Swimming is good once it has appeared to prevent further progression. Checking alignment, resistance exercises and supplements are best at preventing osteoarthritis. Remember Esther Williams in those splashy movies, like Million Dollar Mermaid? Jump into the pool and you can make your joints feel like a million bucks.
Pool exercises have been shown to be even more effective than regular walking for healing arthritis. Exercise in water is low impact, which means it won't stress your joints the way that your teenager stresses your brain. So start strengthening your muscles, improving your flexibility and improving your circulation today.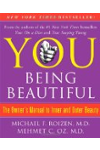 Yes, swimming is one of the exercises the American College of Sports Medicine recommends to prevent osteoporosis.
However, according to the ACSM, "no definitive exercise training studies exist. Current knowledge indicates that one should emphasize a well-balanced exercise training program focusing on both aerobic and strength activities." Too, they also recommend that individuals with diagnosed osteoporosis should consult with their physician and/or physical therapist regarding the safety of a proposed exercise training program.
Swimming and water aerobics are both good exercises for preventing osteoarthritis. Both activities boost flexibility, improve circulation and strengthen your muscles, which makes it easier for them to keep your joints stable. In addition, water exercise is low-impact—it puts much less stress on your joints than walking and most other forms of exercise.
Continue Learning about Osteoarthritis