Osteoarthritis is a type of arthritis, which is defined as an inflammation of the joint. There are more than 100 types of arthritis, and osteoarthritis is the most common form. It is considered a degenerative joint disease, meaning that there is inflammation, breakdown and eventual loss of cartilage in the joint.

There are two distinct types of osteoarthritis: primary related to wear and tear, and secondary associated with injury, heredity and obesity. Osteoarthritis most commonly occurs in weight-bearing joints of the body such as the knees and lower back. It develops over time and is associated with overuse or repetitive-movement injuries. Rarely, developmental disorders lead to osteoarthritis. The end result with the disease is pain, stiffness and loss of mobility.
Osteoarthritis is a type of arthritis and it is the most common form of arthritis. It is also called degenerative joint disease. Osteoarthritis happens when the cartilage in your joints becomes worn down. Osteoarthritis can occur in any of your joints, but we commonly see it in the hands, knees, hips, lower back and neck. Osteoarthritis cannot be cured but it can be treated.
Osteoarthritis is only one kind of arthritis. Arthritis is the broad name given to any inflammatory joint disease. Rheumatoid arthritis and some other forms of arthritis are not diseases as associated with aging, but rather auto-immune disorders, in which antibodies attack your cartilage, which is what triggers that inflammation and joint pain.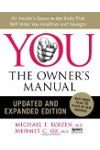 Continue Learning about Osteoarthritis