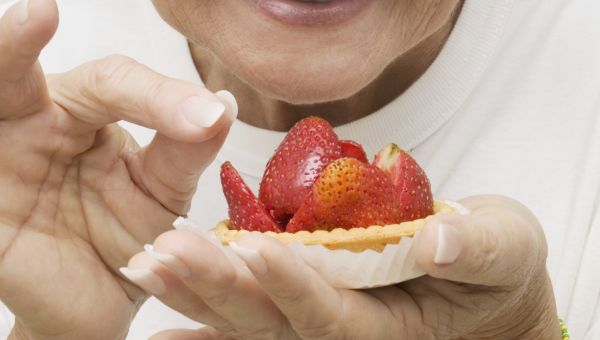 A Diet That Helps Soothe Osteoarthritis
Easing arthritis symptoms isn't just about exercise and pills. The foods you eat could help joints with osteoarthritis feel better, too.
Food as medicine. It's a wonderful concept because it gives us an empowering and fun way -- eating -- to do something helpful for our bodies, like easing joint pain. And some day, doctors may very well prescribe exercise, medication, and a special diet to help keep people's arthritic joints healthy.
But right now, the only way diet likely enters your osteoarthritis conversation with your doctor is when you talk about losing weight. Because although there's no way to cure arthritis through food, if you are overweight, a weight loss diet may be one of the best things you can do for the health of your joints.
Still, quite a bit of promising research has shown that certain foods and nutrients may help ease osteoarthritis symptoms. More study is needed to confirm the results, but since most of the foods studied to date are good for you anyway, incorporating some of them into your diet could be a great way to support your current treatment program. And in the end, you may boost your overall health as well.
So think about your joints the next time you visit the grocery store. Here are five foods you may want to add to your cart -- and two you may want to take out:
5 Foods Your Joints May Love
Give These Foods the Brush Off
And while you're amping up your intake of fruit, veggies, and omega-3 fatty acids, here are foods you should consider scaling back on:
Corn oil: The fats in corn oil, sunflower oil, and soybean oil are predominantly omega-6 fatty acids. And although these fats are not harmful in and of themselves, some research suggests that a big imbalance in your omega-3 and omega-6 intake could trigger inflammation. So use omega-3-rich olive oil whenever you can.

White bread: Grabbing high-fiber whole-wheat bread instead may help your joints in two ways. Early research shows that refined grains may be proinflammatory. On the other hand, high-fiber diets may help quiet inflammation. And high-fiber diets may help with weight control, too.
Treating Arthritis inthe Kitchen
Currently, there is no guarantee that changing your diet will help your joints feel better. But most of the foods that seem to make the most sense for joint health happen to be great for your body in other ways as well. So the decision to eat right should be an easy one.
Learn how to maintain your active lifestyle and prevent arthritis pain. Take the assessment.

Roughly 40 million Americans are expected to have osteoarthritis (the most common form of arthritis) by 2020. Start here to learn what osteoarthritis is, how it develops and what you can do now to prevent it.