Osteoarthritis does not have a cure but there are drugs, therapies, and surgical procedures available to treat the symptoms. Approved over the counter medications for osteoarthritis include acetaminophen (Tylenol), ibuprofen (Advil and Motrin), and naproxen sodium (Aleve). Prescription drug treatments include tramadol, prescription pain pills, lubrication injections of hyaluronate and cortisone shots. Different therapies may also be prescribed, such as physical therapy, occupational therapy, pain management courses, and you may be fitted for braces or shoe inserts. In severe cases, surgical procedures that replace the joint, realign the bone, or fuse the bone may be necessary.
Treatment plan for osteoarthritis:

• apply moist heat twice daily on affected areas
• do back, neck, hip, and shoulder exercises
• do stretches daily to keep body balanced and flexible
• walk or swim daily to improve endurance and end fatigue (start slowly
and increase gradually over time)
• ride a stationary bicycle if you have osteoarthritis of the knees, hips, or
ankle (to avoid added pressure on these joints)
• work on quality of sleep and stress control
• lose weight
• talk to your doctor about medications to ease pain and inflammation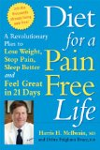 Here's a bit of good news when it comes to coping with osteoarthritis: If the first treatment you try doesn't work, try, try again. There are many more options to consider. In fact, your doctor will probably recommend that you combine several different treatments to control osteoarthritis pain and other symptoms. The main options include:
Lifestyle changes. Dropping a few pounds if you're overweight and getting more exercise are essential.
Home remedies. Hot or cold therapies such as ice packs and heating pads can help ease pain and stiffness.
Over-the-counter medications. Ibuprofen, naproxen and other nonsteroidal anti-inflammatory drugs are widely used treatments for osteoarthritis symptoms. Acetaminophen may help too. Pain creams are another option.
Prescription drugs. For harder-to-treat osteoarthritis, your doctor may prescribe other medications.
Physical therapy. A physical therapist can help you strengthen your joints and improve your mobility.
Injections. Cortisone shots can reduce pain, while injections of hyaluronic acid are often used to give arthritic knees more cushioning.
Surgery. It's usually the last resort, but hip replacement surgery and other procedures can banish pain and restore stability.
Continue Learning about Osteoarthritis Treatment