Invisalign is a system for orthodontically straightening teeth using a series of clear "shells" (aligners) that snap over your teeth. Your orthodontist begins your treatment by creating a very accurate digital model of your mouth. He then diagnoses, treatment plans, and straightens your teeth on a computer using a mouse instead of pliers and wires. Once the result is exactly as he desires, he sends the digital prescription to a manufacturing facility where a series of aligners is constructed that will move your teeth little by little until they are straight. The number of aligners (and the length of treatment) is determined by how crooked your teeth are. Each aligner is worn for about two weeks before being replaced by the next one. Your teeth will still get sore as the same biological responses are called into play. The biggest advantages of Invisalign are that you can take them out to eat and brush and no one will know you are undergoing treatment. The biggest disadvantage is that if you don't wear your aligners, your teeth won't get straight.
Invisalign is a custom made series of clear trays (aligners) used to straighten the teeth and correct poor bites. The trays are made from a very accurate impression of your teeth. These impressions are scanned into a computer and then translated into a 3D image which can be manipulated with Align Technologies proprietary software. Your orthodontist will prescribe the movements of the teeth and how the teeth should look when you are finished. Once Align produces exactly what the orthodontist is prescribing then the trays will be made. Each tray is worn for 2-3 weeks. Each tray will move the teeth .2- .25 mm. The number of trays and length of treatment is determined by how much tooth movement is required. Treatment times can range from 3 months to 3 years. Moving the teeth, as with braces, will cause some temporary discomfort, but you won't have any pokey wires or loose brackets to deal with. Not everyone is a candidate for Invisalign, just as not everyone is a candidate for braces, so it's important to see your local orthodontist to determine what type of orthodontic treatment is right for you.
For those who don't need drastic realignment, Invisalign is a great option -- it's a series of transparent molded plastic forms that fit over your teeth and gradually move them into place (they need to be removed when you eat). It's virtually invisible and no more expensive than traditional braces, and there are also teen versions available. It also takes about the same amount of time, and is covered by Medicaid in many states and most other health insurance that covers orthodontics.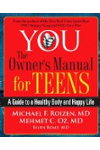 Continue Learning about Orthodontics