Dental brackets (braces) are right for you if:
You're below the age of eighteen.
Your case is more severe. If there are big spaces to close or big movements to make, a fixed appliance (braces) needs to be used.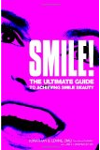 The best way to know if you need braces is to have a consultation with an orthodontist. At your first visit he will examine your face, bite, and teeth. He will be able to tell you what looks good and what could be improved. He will then present treatment options so that you can choose the best way to improve your smile. Give your local orthodontist a call today!
Continue Learning about Orthodontics