Invisaligns are right for you if: Your condition involves tipping or rotation of teeth. Think of it more as a minor type of orthodontics. Also, you need to be an adult with a fully-grown jaw. Children can't use this system because the appliance is pre-fabricated; everything is manufactured ahead of time, and it's hard to anticipate a child's growth patterns.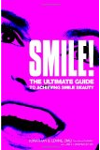 The easiest thing to do is see an orthodontist. Many people do not realize that orthodontists do an extra 3 years of education specifically in orthodontics. General dentists can do invisalign, but if I were having invisalign, I would consult an orthodontist.
The best way to know if Invisalign is right for you is to get a formal consultation with an orthodontist. During your visit the doctor will examine your teeth and explain if and how braces or aligners (Invisalign) are right for you. Most orthodontists do not charge for this initial consultation.
Continue Learning about Orthodontics