You should ask the following questions about the cost of a transplant:
Will my insurance cover the cost of hospitalization, outpatient follow-up care and medications?
Will there be expenses out of pocket, not covered by insurance?
How do I qualify for assistance with the State?
What happens if I can't afford my medications after a transplant?
Many questions and concerns come to mind about affording a transplant. Few people and families are able to pay all the costs of transplantation from a single source. Most often you will rely on a combination of funding sources.
Continue Learning about Organ Transplants & Health Care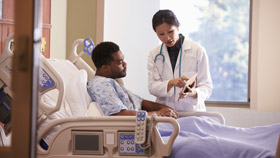 Organ transplants involve removing a diseased organ from an ill patient and replacing it with a healthy one from an altruistic deceased or living organ donor. To be eligible for an organ transplant, you must be evaluated by a medi...
cal team for suitability. If you decide to become an organ donor, it is important to inform your family and put those wishes in writing.
More