Organ donation is the process of removing an organ from a living or deceased donor and giving it to a patient who needs it by way of a transplant surgery. The premise of organ donation is altruism; that is, organs are gifts from one person to another (they are not bought or sold).
Continue Learning about Organ Transplants & Health Care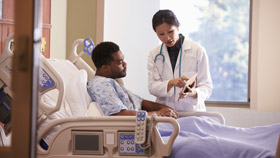 Organ transplants involve removing a diseased organ from an ill patient and replacing it with a healthy one from an altruistic deceased or living organ donor. To be eligible for an organ transplant, you must be evaluated by a medi...
cal team for suitability. If you decide to become an organ donor, it is important to inform your family and put those wishes in writing.
More