Infection from transplanted tissue is extremely rare. The Food and Drug Administration (FDA) has closely regulated this field since 1993 and made continual improvements to all stages of the process. Studies show that the risk of transmitting human immunodeficiency virus (HIV) through allograft is less than 1 in 1.67 million.
Continue Learning about Organ Transplants & Health Care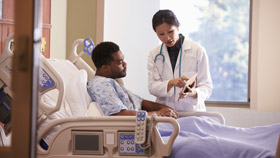 Organ transplants involve removing a diseased organ from an ill patient and replacing it with a healthy one from an altruistic deceased or living organ donor. To be eligible for an organ transplant, you must be evaluated by a medi...
cal team for suitability. If you decide to become an organ donor, it is important to inform your family and put those wishes in writing.
More