Never rule yourself out! People in their 80s and 90s have been organ donors. And if you can't be an organ donor, sometimes, you can be a tissue donor. If you desire to donate organs or tissue after your death, register with your state or country donor registry, or record your wishes in your Living Will.

Continue Learning about Organ Transplants & Health Care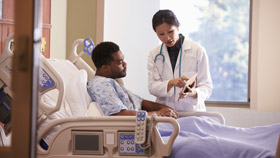 Organ transplants involve removing a diseased organ from an ill patient and replacing it with a healthy one from an altruistic deceased or living organ donor. To be eligible for an organ transplant, you must be evaluated by a medi...
cal team for suitability. If you decide to become an organ donor, it is important to inform your family and put those wishes in writing.
More