No, you cannot sell your organs. The National Organ Transplant Act (Public Law 98-507) makes it illegal to sell human organs and tissues in the United States. Violators are subject to fines and imprisonment. The Congress made this law to ensure that the wealthy do not have an unfair advantage for obtaining donated organs and tissues.
This answer is based on source information from the U.S. Department of Health and Human Services.
Continue Learning about Organ Transplants & Health Care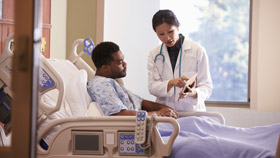 Organ transplants involve removing a diseased organ from an ill patient and replacing it with a healthy one from an altruistic deceased or living organ donor. To be eligible for an organ transplant, you must be evaluated by a medi...
cal team for suitability. If you decide to become an organ donor, it is important to inform your family and put those wishes in writing.
More