In addition to their powerful painkilling effects, opioids can produce a feeling of well-being and euphoria. They also cause drowsiness and, among novice users, can cause nausea and vomiting. With repeated use, these drugs commonly cause constipation.
Side effects of opioid medication can include:
Constipation, the most common side effect
Decreased breathing, the most serious side effect
Sleepiness, tiredness, and/or dizziness
Itching and/or sweating
Nausea, vomiting, and/or dry mouth
Slower reactions (physical and mental) that can reduce alertness or judgment
Depression, feeling generally "low," feeling "high," and/or seeing or hearing things that aren't there
Difficulty urinating
Low levels of testosterone (a hormone); low levels can result in lower sex drive, energy, strength, or bone mass
Altered taste, vision, heart rate, and/or blood pressure
Shaking and/or twitching
Becoming more sensitive to pain
Side effects may include sleepiness, dizziness, problems with thinking or coordination, nausea, vomiting, constipation, trouble urinating, rashes, sweating, flushing, itching, depression, and breathing problems. The effects of opioids are often stronger in older people.
This answer was adapted from Sharecare's award-winning AskMD app. Start a consultation now to find out what's causing your symptoms, learn how to manage a condition, or find a doctor.
Possible side effects of opioid medications include nausea, dizziness or lightheadedness, vomiting, euphoria, constipation, abdominal pain, rash, headache. It may be habit-forming when taken over time in large doses. Opioids should be used cautiously by people with peptic ulcers, blood-clotting disorders, and liver disease. Opioids can cause convulsions.
Common side effects from opioids are constipation, nausea, vomiting and drowsiness. Some people also experience confusion and, on high doses, muscle twitching (myoclonus).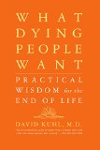 Continue Learning about Opiate Agonists